Orange Bag Event
May 1 @ 9:00 am

-

4:00 pm

Free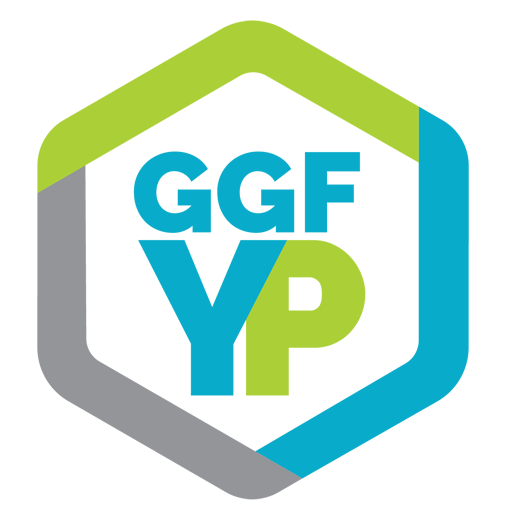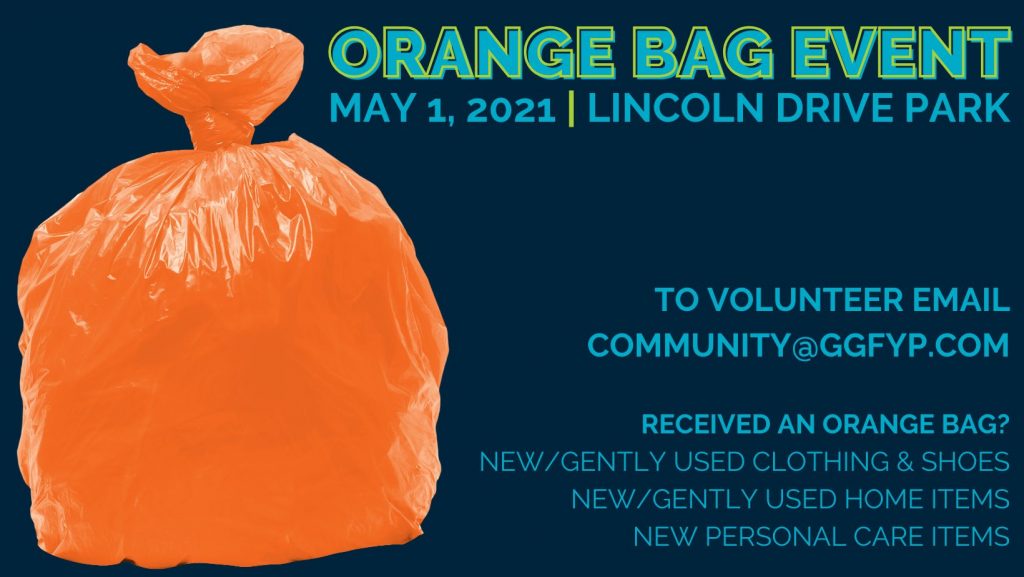 Greater Grand Forks Young Professionals is hosting their annual charity clothing and household item drive to support local organizations and families.

In the month of April, GGFYP members and volunteers will be distributing orange garbage bags to homes across Grand Forks.


On Saturday morning, May 1st, GGFYP members will return to each neighborhood and pick up the orange garbage bags for processing and distribution. Please keep all oversized or extra donations next to your orange bag so we know they are for donation.


Donations from community members not included in the selected neighborhoods can be dropped off at Lincoln Drive Park on May 1st from 10:00 am – 1:00 pm.
Interested in volunteering for the event? Email our Community Involvement Chair, Dan, at community@ggfyp.com


Thank you to Grand Forks Park District for providing in-kind space at Lincoln Drive Park.


Participating Nonprofits & Donation Requests:


COMMUNITY VIOLENCE INTERVENTION CENTER:
Chapstick, sunscreen, razors, toothpaste, deodorant, facewash, toothbrushes, and lotion (must be unopened)**Laundry Soap, Tampons, Conditioner, Baby Wipes, Baby soap/shampoo, Diapers size 4-6, Pull-ups, Kids toothpaste, Cleaning supplies, Paper towels, Toilet Paper, Garbage bags.


ST. JOSEPH'S SOCIAL CARE:
personal care items, clothing. Hot items are deodorant, shampoo, hygiene items, get donated less


NORTHLANDS RESCUE MISSION:
Pots & Pans, Toilet Paper, Towels, Twin-size sheets, Metal Utensils, Plastic Bowls, Bakeware, Any Household Items for the kitchen (Pizza Cutter, Kitchen Towels, ETC.)


SALVATION ARMY:
Shampoo, Containers, Tampons, Pads, Diapers size 2-6, Toilet paper, Body Wash, Socks, Office manila tri cut letter file folders


RED RIVER COMMUNITY ACTION:
cutting boards, cookie sheets, mixing bowl sets, microwaves, dish sets, silverware sets, pots and pans, small appliances (toaster, blender, air fryer), lamps, used bikes (for our homeless clients), high chairs, pack and play, children's bedding, duffle bags, backpacks, dressers, nightstands


DAKOTA BOYS & GIRLS RANCH:
Clothing, household misc, etc.


SUNSHINE HOSPITALITY HOME:
Hygiene products (shampoo, conditioner, body wash, face wash, toothpaste, toothbrushes, combs/hairbrushes, hand sanitizer, lotions, feminine hygiene products) Nonperishable food items, household cleaners.


PROJECT DIGNITY:
Women's Leggings


THE ARC, UPPER VALLEY:
Kid's & Men's Clothing


JOURNEY HOME ANIMAL RESCUE: