Apply To Be On GGFYP's Board of Directors
October 2 @ 8:00 am

-

October 27 @ 5:00 pm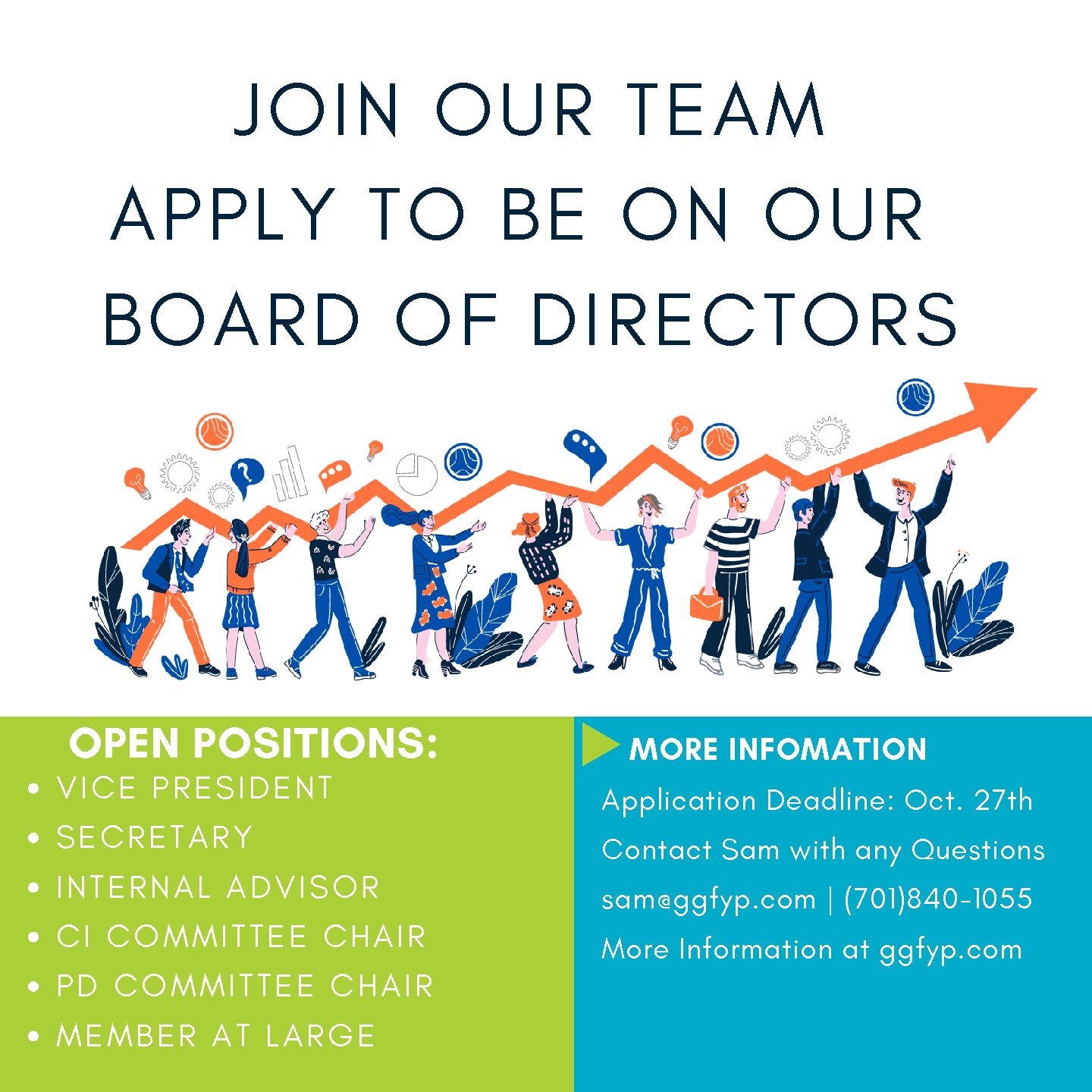 Submit your application here: https://forms.gle/EWMUWA1PMHGYyMi89
Applications are Due Friday, October 27th at 5:00 pm
Any young professional is eligible to apply for a position. If you are not a current member of GGFYP, you will need to join in order to be eligible to be selected.
Eligibility requirements:
-Current (or will be a current) member of GGFYP;
-Able to attend GGFYP's monthly board meetings (currently scheduled 2nd Thursday of each month from 10:00-11:30 am)
-Able to host monthly committee meetings (Committee Chairs Only).
Application Process:
Step 1: Apply for a position (October 2nd – October 27th)
Step 2: Interview for a position (October 30th – November 8th)
Step 3: Notification of application status (November 9th)
*Member-At-Large Election: November 9th – November 23rd
Step 4: Board of Director Onboarding (December)
Step 5: If selected for a position, Board Commitment Term Begins (January)
Apply To Be On GGFYP's Board of Directors